Personal finance expert Suze Orman's number one investment right now
SO THERE YOU SEE SUPPLY AND DEMAND AT WORK WITH INFLATION AT A HISTORIC HIGHS IN THE STOCK MARKET CHOPPY, OUR NEXT GUEST SAYS THE NUMBER ONE INVESTMENT RIGHT NOW IS I-BONDS HERE TO EXPLAIN IS A PERSONAL FINANCE POWER PLAYER AND OUR DEAR FRIEND SUZE ORMAN HOST OF THE WOMEN AND MONEY PODCAST. SHE IS ALSO CO-FOUNDER OF THE EMERGENCY SAVINGS FIRM SECURE SAVE SUZE, IT IS ALWAYS GREAT TO SEE YOU. WELCOME. GOOD TO HAVE YOU BACK WITH US. LET'S TALK ABOUT THE I-BONDS WHICH I DIDN'T EVEN KNOW ABOUT, BUTMY NEPHEW-IN-LAW SAID YOU HAVE TO GET THESE I-BONDS. EXPLAIN TO ME WHAT THEY ARE, HOW THEY WORK, HOW I BUY THEM AND FROM WHOM. >> NOW SO YOU BUY THEM FROM THE TREASURY, DIRECTLY FROM THEM SO YOU GO FROM TREASURYDIRECT.GOV IT IS THE ONLY PLACE THAT YOU CAN BUY THEM, NUMBER ONE THEY RANGE IN PRICE.
YOU CAN INVEST FROM $25 ALL OF THE WAY UP TO A MAXIMUM PER PERSON OF $10,000, ALTHOUGH THERE ARE WAYS TO DO IT WHERE YOU CAN PUT IN UP TO 30,000 IF YOU HAVE A TRUST AND/OR A BUSINESS WHEN YOU INVEST IN AN I-BOND, I STANDS FOR INFLATION, YOU HAVE GOT TO MAKE SURE THAT FOR ONE YEAR YOU DO NOT NEED YOUR MONEY AND THE REASON IS FROM THE TIME YOU PUT IT IN TO ONE YEAR YOU CANNOT TOUCH IT. FROM YEAR TWO TO FIVE THERE IS ONLY A THREE-MONTH INTEREST PENALTY. THAT IS HOW THEY WORK.
THEY ARE ATTACHED TO CPI SO RIGHT NOW WHEN THEY ANNOUNCED IN MAY, THE CPI THE YIELD ON THE SERIES I BONDS WERE GUARANTEED AND ANNUALIZED AND IT'S GUARANTEED TO YOU SO THEY CHANGE EVERY SIX MONTHS THE INTEREST RATE CHANGES EVERY MAY AND NOVEMBER SO FROM MAY UNTIL NOVEMBER EVERYBODY WHO BUYS ONE RIGHT NOW WILL BE GUARANTEED AN ANNUALIZED YIELD OF 9.62% STATE INCOME TAX-FREE OBVIOUSLY YOU'RE ONLY GOING TO GET THAT FOR SIX MONTH, BUT THAT'S STILL 4.81% ON YOUR MONEY. WHEN THEY RESET COME NOVEMBER, LET'S SAY THEY RESET EVEN LOWER. LET'S SAY THEY RESET AT 7.11 WHICH IS WHAT THEY WERE PAYING BEFORE THEY RAISED TO 9.62, YOU ARE GUARANTEED THAT FOR THE NEXT SIX MONTHS ON AN ANNUALIZED YIELD SO THAT'S, LIKE, 3.56%, HALF OF THAT FOR SIX MONTH BECAUSE THAT'S WHAT YOU'RE GUARANTEED SO FOR THE YEAR IT'S 8.37% THAT'S ESSENTIALLY HOW THEY WORK THEY'RE FABULOUS THEIR MATURITIES ARE FOR — GO ON >> I DON'T MEAN TO INTERRUPT YOU, BUT I WANTED TO ASK YOU THOSE NUMBERS THAT YOU JUST — AND I GET IT, YOU EXPLAINED IT PERFECTLY.
THEY RESET EVERY SIX MONTHS AND ARE YOU GUARANTEED UNDER THIS PROGRAM TO MAKE A YIELD IF YOU HOLD THE BONDS THAT IS ABOVE THE THEN-PREVAILING RATE OF INFLATION? >> SO WHAT HAPPENS IS YOU ARE ABSOLUTELY GUARANTEED, AND WHAT'S SO GREAT IS THAT THE ONLY WAY A FINANCE PERSON CAN EVER USE THE WORD GUARANTEE SIDE USUALLY WITH A TREASURY INSTRUMENT BECAUSE IT'S GUARANTEED BY THE AUTHORITY OF THE UNITED STATES GOVERNMENT NO COMMISSIONS OR ANYTHING SO ONCE THEY DECLARE THAT RATE ON MAY 1st AND NOVEMBER 1st YOU ARE GUARANTEED FOR WHENEVER YOU BUY IT BETWEEN THOSE PERIODS, FOR SIX MONTHS YOU ARE GUARANTEE THE RATE THAT THEY DECLARED. AGAIN, THAT'S AN ANNUALIZED YIELD, SO IT'S ONLY REALLY GUARANTEED FOR SIX MONTHS UNTIL THEY RESET YOU KNOW, TYLER, I GAVE A MASTER CLASS ON THIS ON THE WOMEN AND MONEY PODCAST ON THE APRIL 17th EDITION OF IT. EVERYBODY SHOULD LISTEN TO IT BECAUSE IT TELLS YOU ALL THE INs AND OUTs, EVERYTHING YOU NEED TO KNOW THIS IS AN INVESTMENT. I'VE BEEN DOING THESE SINCE 2001 >> THIS DOES MAKE AN AWFUL LOT OF SENSE YOU EXPLAINED IT VERY WELL IN YOUR FIRST ANSWER IN TALKING ABOUT THE 9.6% RATE.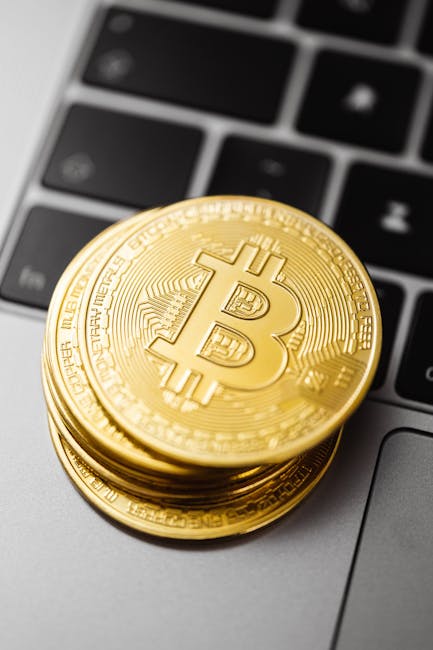 WE UNDERSTAND THAT THAT DOES CLEAR THE LEVEL OF INFLATION, BUT IF INFLATION IS SOMETHING LIKE 8.6%, AREN'T YOU MORE OR LESS JUST PROTECTING THE VALUE OF YOUR MONEY RATHER THAN REALLY GROWING IT EVEN IF INFLATION IS ONLY APERCENT LESS THAN WHAT YOU'RE MAKING. >> COURTNEY, YOU GOT THAT RIGHT, BUT DON'T YOU WANT IN MARKETS LIKE THIS TO HAVE A POSITION OF YOUR MONEY ABSOLUTELY RO TEKTED? WHERE ARE YOUGOING TO GO YOU CAN'T GO TO REGULAR BONDS, BECAUSE BONDS IF YOU ADOPTED IN BOND FUNDS FOR GROWTH, YOU'RE DOWN 10% OR 15%. YOU'RE DOWN SIGNIFICANTLY IN THE STOCK MARKET THERE HAS GOT TO BE A PORTION OF YOUR MONEY, WHATEVER THAT IS THAT YOU WANT PROTECTED, YOU WANT ESSENTIALLY IN CASH AT LEAST WHERE IT'S KEEPING UP WITH INFLATION WHICH IS EXACTLY WHAT THIS WILL DO VERSUS YOU'RE IN A MONEY MARKET ACCOUNT OR A CD OR WHATEVER IT IS AND YOU'RE GETTING 3% WHERE YOU'RE LOSING MONEY.
SO THIS IS A GREAT PLACE TO PUT YOUR — YOU MENTIONED AFTER FIVE YEARS, YOU MENTIONED 27 YEAR IS PUT FOR 30 YEARS >> I SEE, AND YOU CAN REDEEM THEM ANY TIME AFTER THE FIRST YEAR FROM THE YEAR TWO THROUGH FIVE THERE IS A THREE-MONTH INTEREST PENALTY AFTER THE FIFTH YEAR YOU CAN REDEEM ANY — YOU CAN REDEEM ANY TIME. >> WITHOUT ANY PEVNALTIES WHEN S EVER REALLY, ESSENTIALLY. SO YOU'RE IN THERE FOR A YEAR AND YOU REDEEM AFTER THAT, BIG DEAL. >> FINAL QUESTION WHICH COURTNEY TOUCHED ON AND THAT IS THAT THIS IS FOR A PORTION OF YOUR MONEY, IDEALLY MONEY YOU DON'T NEED TO TOUCH. IN SOME WAYS LIKE STOCKS, BUT YOU ACKNOWLEDGE THAT THERE IS WITH THIS KIND OF SAFETY MONEY AN OPPORTUNITY COST WHICH IS TO SAY IT'S NOT GOING TO BE YOUR GROWTH MONEY THE STOCK MARKET MIGHT RETURN YOU OVER THE FIVE YEARS OR THE TEN YEARS YOU HOLD THIS BOND MUCH MORE THAN 8%, 9%, A LITTLE ABOVE INFLATION, RIGHT YOUR GROWTH MONEY IS A DIFFERENT THING.
>> ABSOLUTELY. YOU HAVE GROWTH MONEY. YOU HAVE EMERGENCY SAVINGS ACCOUNT MONEY THAT WOULD NEVER GO INTO SOMETHING LIKE THIS BECAUSE YOU CAN'T AFFORD TO LOCK THAT UP FOR A YEAR, BUT YOU DO HAVE A PORTION OF YOUR MONEY THAT YOU WANT RIGHT NOW SAFE AND SOUTHBOUND BECAUSE EVERYBODY IS SO FREAKED, AND AT THESE INTEREST RATES, IF INFLATION CONTINUES THESE ARE A BIG WINNER BIG, BIG, BIG. >> WHAT'S THE PODCAST AGAIN, GO BACK.
Posted in Retire Wealthy, Retirement Planning