Tag:
how much money do you need to retire
I am the one and only Susie Orman, and my goal is to make you as independent from financial advisors as possible, because you are never going to be powerful in life until you are powerful over your own money. And my job is to make sure you can achieve just that. So rather than asking more from your money that it can't give you, you have to ask less of your spending habits from yourself which means you have got to get rid of all credit card debt. All debt. Total debt of car loans, mortgage debt, all debt that you have has to go. So one thing that you have to look at is if you have a debt, that is your sign that you can't afford to retire. Maybe you retire from the job that you currently have, but then you have to get some side hustles or something. So my best advice to you is start living below your means but within your needs.
How do you do that? From this day forward, every time you go to make a purchase, ask yourself a question, 'Is this a want or is this a need?'. If it's a want, please don't purchase it. If it's a need, you have to buy it. It's just that simple. You know, a lot of you, when you're approaching retirement, you look at your portfolio and usually your portfolio is this: you have a 401 9k), 403 (b), a Thrift savings plan if you work for the government or whatever, it may be, the military. And now you've retired and now normally you would then do an IRA rollover with that money. But now you're 'Oh my God, what should I do? I never invest in money before, really. I've just put money in every single month into these mutual funds. And now I don't know what to do.'. If you are going to be withdrawing money from your retirement account to pay for your everyday expenses, you have to know that you have — ready for this, everybody — at least three years of expenses in cash, earning you a high interest rate or whatever the highest interest rate is that you can get.
The rest, at this point in time, should really be diversified into high-yield dividend-paying either stocks or exchange-traded funds. If you need really short term money and you want to get a higher interest rate for very short term money, right, I don't have a problem with bills. And, you know, I myself will put a serious sum of money protected in bills because if you're investing more than $250,000, then you really have to go to a variety of banks in order to get FDIC insurance — or even credit unions.
So if you have a large sum of money of $1 – $3 million that you just want liquid, then I use Treasury bills for that. I don't have a problem with that at all. And they keep rolling over but I know that they're guaranteed by the taxing authority of the United States government. If we're talking now, though, about amounts that are $250,000 or below, I think that you're far better off, right here and right now, putting the money in a high-yielding savings account.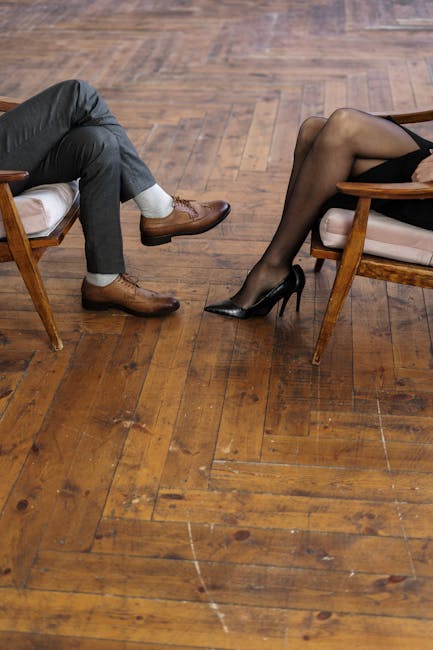 So for smaller amounts of money, savings account. For $250,000 or above that you want liquidity and the highest interest rate, I don't have a problem with Treasury bills. You don't have the documents in place today to protect your tomorrows. You don't have a will. You don't have a living revocable trust. You don't have an advance directive and durable power of attorney for health care. And you don't have a power of attorney for finances. You need those things not just to make sure that your assets pass freely to your beneficiaries. You need those things for you. So here you are now and your spouse has died. Who, as you get older, who's going to write your checks for you? Who's going to pay your bills for you? If you get sick, you have an incapacity, who's going to do that? So it's very important that you get the documents that are correct.
Long-term care insurance, if you can afford it, will absolutely protect your little nest egg if one of you ends up in a nursing home. One out of three of you will spend some time in a nursing home after the age of 65. So look around and if you decide to buy long-term care insurance, the perfect age to buy it is really in your 50s. But here's the key. You better know that you can afford a long-term care insurance premium because they're not cheap. From the age of when you buy it all the way until at least 84 because it makes no sense for you to purchase it. Pay for it in your 50s, in your 60s. Now here you are in your mid 70s, you can't afford it anymore and then you drop it. You're better off just not buying it at all. Let me just put it to you bluntly. You are to stay as far away from a reverse mortgage as you possibly can. There is not one situation out there where you should be getting a reverse mortgage.
A reverse mortgage is based on the interest rates that are in effect right here and now. It's based on your age. And it just makes no sense. If you own a home and you can't afford to stay in that home — with real estate prices as high as they are — you could just sell your house right now and either seriously downsize, or there is nothing wrong with renting..
Read More
How much money do you think you would need to be able to retire? It's a question that a lot of people have asked their financial advisers and it's one that seems to have a different answer for just about every time it's asked. And the reason for that is simple the amount of money that you need to be able to retire depends entirely on how much money you think you can earn in retirement through interest and dividends and maybe even a part-time job if that's your thing, and perhaps even more importantly how much money you're actually going to need to survive in retirement. And that number seems to change each and every time you ask as well because projections of things like medical expenses change as time goes on. And I'm sure those of you who are nearing retirement watching this video know medical expenses just seem to be going through the roof, particularly for retirees. But that doesn't really help us it doesn't give us a goal to strive for as we're going through our working careers. We may not be able to come up with an exact number that we'll need but can we come up with something that's at least going to be close? Well today I'm going to talk about something called the 4% rule and how it gives us that goal to shoot for.
I'm also going to be talking about some other factors to keep in mind when you're using this rule of thumb as well as some situations where you're going to want to avoid the 4% rule in entirely. Let's get started. So what is the 4% rule? It's a rule of thumb that's used to determine the amount of funds that you will withdraw from a retirement account each year. It's also sometimes called the safe withdrawal rate because the money you take out usually consists mostly of interest and dividends, and thus your principal either stays the same or goes down a little bit but not too much. In fact in 1994 a financial advisor named William Bengan did an exhaustive study of historical returns in the market focusing heavily on the severe Market crashes of the great Depression and the early 1970s and concluded that even during those hard Times no historical case existed where the safe withdrawal rate exhausted a retirement portfolio in less than 33 years.
And for most of us 33 years would easily cover our retirement. The idea behind the rule is that once you have approximately 25 times your annual expenses saved for retirement you should be able to retire with reasonable certainty that you could survive until death on your savings. Because at that point the amount that you take out for your annual expenses would be approximately 4% of your retirement savings. And when I say 4% of your retirement savings I mean your entire retirement savings anything that's been earmarked to use only in retirement this includes 401ks IRAs and any other ways you've saved a nest egg for retirement.
For example if you had $450,000 in your 401k and $50,000 personal IRA then you would have $500,000 in all of your retirement accounts and your initial withdrawal on the first year retirement would be 4% of that $500,000 or $20,000. So some other factors that you're going to want to keep in mind when using the 4% rule in addition to keeping an eye on your expenses, is to account for inflation. The 4% rule believe it or not actually allows you to increase the amount you withdraw to keep Pace with inflation. You can account for this either by just setting a flat 2% increase to your withdrawals each year which is the target inflation rate by the Federal Reserve or by just looking to see what the inflation rate was for the current year and adjusting based off of that. Now you might be wondering how this could possibly be I mean if you increase how much you would withdraw to keep up with inflation won't you eventually run out of money? It's a legitimate question but as it turns out no.
And it's because over the long term the market goes up. Now there are a lot of numbers that are thrown around by financial advisors about how much the market actually goes up I've heard anything from 6 to 10% a year on average. I'm going to be conservative here and go with the 6% end of the scale. So let's go back to the example I've been using in the video you start off retirement with $500,000 in savings, and in the first year of retirement you withdraw $20,000 or 4% of your savings. And I'm also using a compound interest calculator here, and it assumes that whatever you withdraw is withdrawn right at the start of the year.
So the $20,000 is going to be withdrawn on January 1st of every year. I'm only noting that because it makes it a worst case scenario you were to say withdraw $20,000 over the course of an entire year but you did it in installments of $1,600 each month you would be able to earn interest on the rest of the money that you hadn't yet withdrawn throughout the rest of the year and thus you're ending net worth would end up being a little bit higher than it will be in this example. So on January 1st you withdraw $20,000, meaning you only have $480,000 left in your nest egg. But over the course of the year the market goes up by 6% which means the value of your portfolio at December 31st would be $508,800. Now in year two of retirement you increase your withdrawal by 2%. So on January 1st of the second year of your retirement you withdraw $20,400. That brings your portfolio value down from $508,800 to $488,400. But again the market goes up 6%, which by December 31st brings the total value of your portfolio up to $517,704. If you were to continue to calculate this out for 30 years you're ending net worth would be $787,716.90, almost $300,000 dollars more than what you started with in retirement! But of course this is just a rule of thumb so there are situations where you're going to want to avoid using this all together.
One of those situations would be if your portfolio consists of a lot more higher risk Investments then say your typical index funds and bonds that are usually in a retirement portfolio. This is because obviously a higher risk investment can go down a lot faster than your typical retirement portfolios, which can be extremely devastating especially early on in retirement. Also this rule of thumb only really works if you stick to it year in and year out. And if you're not going to be able to do that then you don't want to use this as your retirement goal, because even violating the rule for one year to splurge on a major purchase can have a severe effect on your retirement savings down the road because the principal from which the interest and dividends that you get to survive is compounded from gets reduced. Let me give you an example of how this works: Say that in addition to taking out the $20,000 your first year in retirement, you decide to treat yourself with a new car and figuring that you'll be traveling a lot during retirement you want to get one that's good, big, and comfortable as well as reliable.
So for this example let's say you get a new Toyota 4Runner for about $35,000. Now I know that you could probably find it for cheaper used, but not everybody likes to buy cars used I know my dad didn't and besides this is just an example. So you drop $35,000 on a new car and you still have to have money to live so the $20,000 still does come out of your retirement, meaning that you only have $445,000 leftover. Now admittedly the market still does go up about 6% leaving you with a nest egg of $471,700 at the end of the year.
And even if you were to stick to the 4% withdrawal rate for the rest of retirement which, would be 30 years in this example, by the 27th year you would be taking out more than you earned an interest and dividends as well as how much the market went up. And by the 30th year of retirement you would withdraw $35,516, but with interest, dividends, and Market appreciation your portfolio would have only gained $33,209 in value.
And that could put you in a pretty dangerous position should the market go down for a couple years, or if you have some kind of medical emergency. Now I don't want to make it seem all bad, I mean unless you retired early, after 30 years in retirement you're probably in your 90s and don't need the money to last very much longer and even in this example you still do end with $586,000. It could be worse right? However I do want to bring your attention to the difference that this made. This one purchase made your ending net worth that you could have left as inheritance to your children or grandchildren or even donated to charity go from $787,000 all the way down to $586,000, that's a difference of over $200,000. And all that's with just one splurge. But that'll about do it for me I hope you enjoyed the video and if you did or if you learned something be sure to like And subscribe I've got a lot more of these Finance coming out in the near future as well as some more book summaries and other fun stuff.
But with that being said, thanks for watching and have a great day. .
As found on Youtube
Read More