Retirement coaching and tips
WELL, IF RETIREMENT HAS YOU DREAMING OF TROPICAL VACATIONS. I KNOW IT DOES FOR ME. YOU'RE NOT ALONE. BUT THERE'S SO MUCH MORE TO CONSIDER. THAT'S RIGHT. PLEASE WELCOME BACK. LIFE TRANSITION COACH. >> LORETTA SAF WERE AT FIRST OF ALL, THANK YOU FOR BEING HERE. WHEN IT COMES TO RETIREMENT. THERE ARE A LOT OF OTHER THINGS TO CAN TO CONSIDER WHEN IT COMES TO, YOU KNOW, NON-FINANCIAL FINS AND 5 OF THEM. YOU. >> WRITE ABOUT IN YOUR WORK IN YOUR BOOK. >> THAT YOU. I HANDBOOK BECAUSE, YOU KNOW, WITH EVERYTHING THAT WE GET NOWADAYS. WE GET A HANDBOOK THAT GOES ALONG WITH IT. AND WE DON'T READ HANDBOOK FOR RETIREMENT. AND SO I DECIDED TO MAKE ONE AND THERE ARE 5 TIPS THAT I SORRY THERE 10 5 TODAY.
YOUR CHEAT. THERE'S 10. OKAY. THE FIRST ONE MOVING GET MOVIN. ABSOLUTELY. IF I COULD HAVE A TALK TO YOU 5 YEARS AGO, I WOULD HAVE SAID START TRAINING. NOW THIS IS TRAINING FOR RETIREMENT BECAUSE JUST WHEN YOU HEAR TODAY ABOUT ALL OF THE TRAVEL ISSUES THAT ARE GOING ON. YOU BETTER BE IN SOME GOOD SHAPE TO PUT UP WITH WHAT YOU FIND AT THE AIRPORT OR THOSE LITTLE ONES WHO ARE RUNNING TO YOU AND WANT TO BE HELD AND PLAY GAMES AND ALL THAT SO YEARS AND THE PHYSICALLY RIGHT.
ABSOLUTELY IS LIKELY FIT AND IT'S VERY IMPORTANT AND YOU DON'T WANT TO WAIT UNTIL I MEAN, YOU CAN YOU RETIRE YOU CAN THEN START SOMETHING THAT WHY NOT START AT LEAST A WALKING PROGRAM. NOW LOVE THAT. YES, WE DID TALK A LOT ABOUT WHAT AND THEN TRYING TO WALK AND GET MORE. ALL RIGHT. THE SECOND TIP THE SECOND TIP IS TO DISCUSS RETIREMENT WITH YOUR SIGNIFICANT OTHER. AND THIS IS SO IMPORTANT BECAUSE SO OFTEN YOU HAVE AN IDEA OF WHAT YOU SEE IN RETIREMENT AND YOUR SIGNIFICANT OTHER HAS AN ENTIRELY DIFFERENT IDEA. ONE OF THE THINGS I DO RECOMMEND IS A BOOK CALLED THE COUPLE'S RETIREMENT PUZZLE THERE IS A REFERENCE IN MY LITTLE HANDBOOK ABOUT WHAT TO SAY AND HOW TO SAY IT AND HOW TO SIGN. AND IN THIS PARTICULAR BOOK. BUT IT'S IMPORTANT BECAUSE SITUATIONS WHERE IT'S THE HE SAID SHE SAID SITUATION THAT, YOU WE'RE GOING TO PLANT GARDENS AND WHAT HE'S GOING TO PAINT THE ROOMS AND IT'S ALL GOING TO BE SO LOVELY IN OUR HOUSE AND HE LOOKS AT HER LIKE WHAT ARE YOU TALKING DO.
I'M GOING TO PLAY TENNIS AND, YOU KNOW, PICKLEBALL OR WHATEVER. SO IT'S IMPORTANT TO BE ON THE SAME PAGE. AND IF YOU DO THAT AHEAD OF TIME, THEN YOU CAN CERTAINLY FIND IT TO BE A LITTLE EASIER TO JUST SLIDE RIGHT INTO IN YOUR OPINION, IF YOU DO HAVE DIFFERENT IDEAS OF RETIREMENT. ARE THERE WAYS TO KIND OF MAKE THEM BOTH WORK.
>> IT'S WHAT I 3 IS KIND OF WHAT YOU ARE DOING. YEAH. YEAH. SOMETHING FOR THE GREATER GOOD. I LOVE PEOPLE TO START PRACTICING DOING THINGS FOR THE GREATER GOOD AND SO WHAT DOES THAT MEAN IF YOU'RE NOT CONSCIOUSLY SOMEBODY WHO THINKS ABOUT THESE THINGS START DOING IT. SAY SOMETHING NICE TO THE CASE YEAR. LET SOMEBODY ELSE IN MIND WITH YOU IN FRONT OF TRAFFIC JUST BE CANNED. IT'S IT REALLY IS SOMETHING THAT BECOMES SECOND NATURE AND WHAT YOU FIND IS THAT YOU PAY IT FORWARD, BECOMES BEING PAID BECAUSE WAS NICE TO YOU, YOU'RE GOING TO BE NICE TO THE NEXT GUY. >> AND THAT'S SO IMPORTANT BECAUSE IT'S JUST WHAT YOU WANT TO DO IN RETIREMENT, YOU WANT PEOPLE TO JUST BE CAN LIKE THAT. IT'S JUST GOING TO SHIFT YOUR PERSPECTIVE A LIFE, TOO. WHEN YOU START KIND OF NOTICING WHEN OTHER PEOPLE DON'T HAVE OR HOW YOU CAN HELP OTHER PEOPLE ABSOLUTELY LIKE THAT DOESN'T COST DOESN'T KNOW THIS IS SOMETHING I KNOW THAT CAN BE HARD FOR FOR PROFESSIONALS THAT ARE STILL WORKING.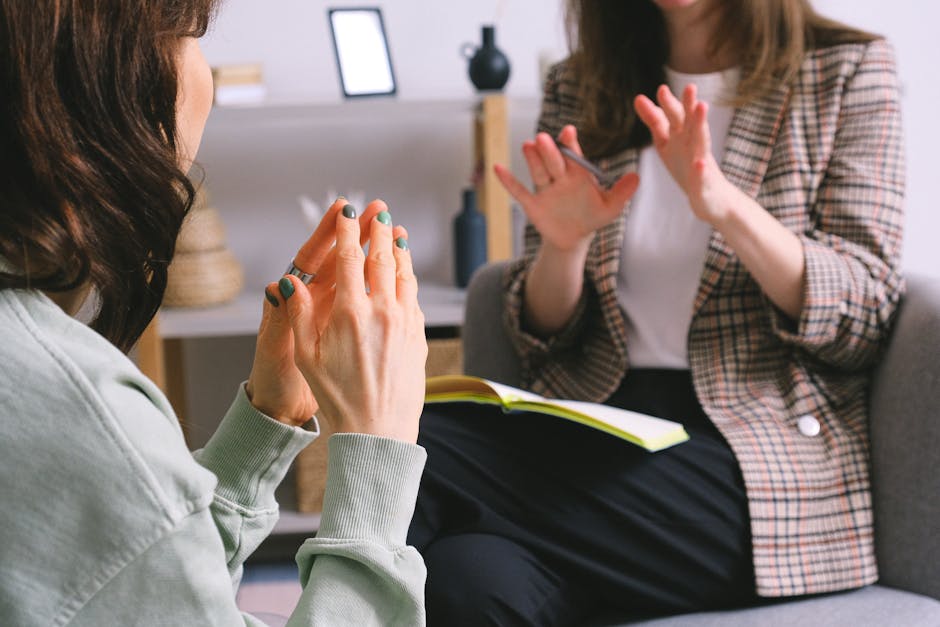 YOU SAY HAVE FRIENDS IN AND OUT OF WORK. >> SO IMPORTANT. IT'S SO IMPORTANT AND. >> BECAUSE WHAT HAPPENS IS, YOU KNOW, YOU LEAVE THE OFFICE OR THE FULL-TIME JOB AND YOU THINK, OH, I'LL GO HAVE LUNCH WITH BILL AND TED AND EMILY, YOU KNOW, BECAUSE THEY'LL BE MISSING ME AND THEY'RE NOT WHILE THEY MIGHT WANT TO LIKE GET TOGETHER. BUT NO, THEY DON'T WANT TO HAVE LUNCH WITH YOU. SO YOU HAVE TO HIM A NEW TRIAL AS IT WERE THAT YOU BELONG TO. AND IN ORDER TO DO THAT, YOU CAN START LOOK AT WHAT YOUR INTERESTS ARE NOW MAKE TIME FOR THOSE INTERESTS BECAUSE IT'S VERY IMPORTANT THAT WHEN YOU FIND ALL THIS TIME IN RETIREMENT THAT YOU NEED TO BE DOING SOMETHING. AND IF YOU'VE ALREADY CREATED THAT GROUP OF PHOTOGRAPHY BUFFS THAT LOVE OF HISTORY BUFFS, MAYBE YOU WANT TO LEARN A LANGUAGE.
AND I UNDERSTAND THAT THOSE CEOS WHO HAND NO TIME ALLOWED HEARD IT ALL, BELIEVE ME THAT LIKE AT A U.S. SAID, YOU KNOW, SO DO YOU HAVE ANY HOBBIES. WHAT DO YOU LIKE TO DO AND THE CEO WILL LOOK AT ME LIKE HOBBIES, DO YOU THINK I HAVE TIME FOR LIKE, OK, WAIT. LET'S NOT CALL IT OBVIOUSLY LET'S JUST CALL IT PATIENTS INTERESTS. YES. WHAT ARE YOU GOOD AT WHAT HE LIKED TO DO. MAKE TIME FOR IT NOW SO THAT YOU GET TO KNOW SOME OF THE PEOPLE WHO HAVE SIMILAR INTERESTS SO THAT WHEN YOU'RE LOOKING FOR THINGS TO DO. YOU WILL HAVE THOSE PEOPLE THAT YOU CAN TURN SO IMPORTANT AND SO IS THE LAST ONE, RIGHT.
THE NUMBER 5, I SHOULD SAY. NOT THE LAST ONE 5 BE POSITIVE AND I'VE HEARD THE ALL THE STORIES ABOUT PEOPLE WHO SAY, WELL, I'M JUST OF A NEGATIVE NATURE RESEARCH HAS SHOWN THAT 50% OF OUR PERSONALITIES ARE PREDETERMINE. 40% IS CHOOSE WITH SOMETHING THAT WE CHOOSE. IT'S OUR CHOICE AND 10% IS RANDOM. SO IF YOU LOOK AT THOSE NUMBERS, YOU SEE YOU CAN CHOOSE TO BE POSITIVE. MAYBE YOU HAVE TO PUSH YOURSELF A LITTLE BIT TO GET A LOT FURTHER. IF YOU FIND THAT CLAIMS TO BE HALF FULL. IT'S REALLY NOT FUN TO BE SPENT WITH SOMEBODY WHO'S NEGATIVE AND I'M SURE WE ALL SAY THAT YOU COME HOME FROM A SOCIAL EVENT AND YOU SAY SHOULD HAVE STAYED HOME, IT WOULD HAVE BEEN A LOT MORE FUN.
WHY DID I CHOOSE THOSE PEOPLE TO BE NOT YET KNOW DOES IT DRAGS YOU SOMETIMES IF IT'S A CONSTANT. >> THANK YOU SO MUCH OKAY. SO EVERYBODY THAT WAS ONLY 5. THERE ARE 5 MORE SO YOU GUYS HAVE TO GET THIS BOOK LEARN ALL 10 YOU CAN E-MAIL LORETTA FOR MORE INFORMATION ON THE RENT AT COACHING WITH LORETTA DOT COM. YOU CAN ALSO GO ON HER WEBSITE TO FIND OUT MORE AS WELL.
OR EVEN BOOKER FOR SESSION. IF YOU'RE A THINKING RETIREMENT IS COMING ON UP AND YOU NEED SOME .
Posted in Retire Wealthy, Retirement Planning, Tips for Retiree's